October 10 @ 3:00 pm – 5:00 pm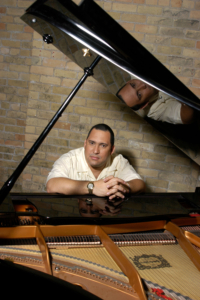 Minnesota's adopted son, Steinway Piano Artist Nachito Herrera, is one of the world's greatest Cuban pianists. Combining Western classical music with traditional Cuban rhythms, Herrera is in high demand in the US and abroad. We are so proud to have him as a featured guest artist in 2021!
Nachito has the amazing ability to inhabit two very different musical worlds – classical and Latin jazz. He is the perfect example of how an enlightened artist can transcend various genres creating something that floats above it all. He is an immigrant who is not just breaking down barriers; he is showing that diversity is an essential part of moving humanity forward.
SERGEI RACHMANINOFF: Piano Concerto No. 2 in C minor, Op. 18
HERRERA: Esperanza – PREMIERE
Upon waking up after 11 days in the ICU recovering from COVID-19 in the spring of 2020, the melody for Esperanza (Hope) came to Nachito. He has orchestrated it for this performance.
BACH/Herrera: Prelude in C minor
HERRERA: Chopiniando
LECUONA/Herrera: Tribute to Lecuona
This concert is made possible by generous donations from Productivity Inc. and the Meyer-Grabarski Charitable Fund.
Free, no ticket required.
Donations gratefully accepted.
Please join us for a reception following the concert to meet the musicians.